(Frequently Asked Questions)
Wat kan ik tijdens mijn eerste afspraak verwachten?
Allereerst wil ik kennis met je maken. Ik vindt het zelf onverantwoord om vrijwel meteen een massage te beginnen (om lichamelijk contact te hebben met iemands lijf) zonder het één en ander te bepreken. Het is heel belangrijk onze verwachtingen met elkaar af te stemmen. Dit is één van de redenen dat ik mijn verschillende massagevormen 'intenties' noem.
Voor de eerste afspraak heb ik ten minste 20 minuten nodig voor een intakegesprek.
Allereerst bespreek ik met je wat de aanleiding of intentie is van de afspraak.
Verder hoor ik graag welke zaken er nu medische spelen of hebben gespeeld (zie ook: "Wat is een anamnese?")
Tijdens deze intakegesprek staan wij stil bij je verwachting of klacht, hoe je je voelt in je lichaam en wat de klacht met je doet.
Doel van dit eerste gesprek is om een zo goed mogelijk beeld te krijgen van hoe het met je gaat.
Na de massage bespreken wij kort hoe is het gegaan.
Before treatment, we will have a short talk with eath other during which I will ask you specific questions designed to make sure there are no contraindications that would prevent me from treating you.
Het noodzakelijk een anamnese te doen. Dit is een serie vragen om uit te zoeken of er redenen (contraindicaties) zijn waarom ik de behandeling niet moet of kan doen.
Ook is het belangrijk dat je mij laat weten of je ergens allergisch voor bent, o.a. bijvoorbeeld voor noten (dit in verband met eventuele gebruik van de olie die ik gebruik) ook al maak ik vnl gebruik van bijenwax.
Do I have to disclose all my health conditions?
No. But it is best if you can give an accurate picture of your health and injuries on your anamnesis or health history form (even those you don't thin are relevant). This enables your therapist to prepare, take caution where caution is needed, to avoid treatment if necessary, and to design the most appropriate and effective treatment for you.
Moet ik naakt zijn tijdens de massage?
Nee.
Liever niet zelfs. Bij sommige mensen is naakt zijn begrijpelijkerwijs ongemakkelijk (en/of kan de verkeerde verwachting oproepen). Immers, op je gemak voelen is centraal bij iedere vorm van massage.
Afhankelijk van de massage en het te behandelen gebied,

kleed u zich uit tot aan het ondergoed

.

Sieraden kunnen af, zodat ik nergens achter kan blijven haken en u zich niet kan bezeren.
Het is echter noodzakelijk dat je huid (op de plek waar ik ik moet werken) bloot is. Eén van de kenmerken van mijn massage is om de (vaak verwaarloosde) kracht van aanraking aan te wakkeren, hoe dit doorreikt naar de 'vergeten' herrinneringen die door het lichaam worden opgeborgen (lees hier meer over in mijn blog

).
Overigens is het goed te weten dat ik (desgewenst) alleen het gedeelte waar ik werk bloot hou. Bijvoorbeeld, ik kan je benen toedekken met een zacht handdoek terwijl ik met je bovenlichaam bezig ben (of andersom).
Er zijn sommige massagevormen waarbij kleding wordt aangehouden (bijvoorbeeld stoelmassage or bepaalde vormen van Structural Integration). Dit is echter niet mijn werkmethode.
Welke maatregelen heb je genomen met betrekking tot Covid-19?
Ik heb een aparte pagina hierover.
What If I don't want a you work on a certain part of my body?
Before your massage, let me know which parts of your body you want me to avoid. For example, many clients aren't comfortable with having their abdominal area massaged. Your massage therapist will know how to avoid any sensitive areas you identify and still give you a therapeutic experience.
Is It okay to talk during a massage session?
You should always feel free to express any discomfort when undergoing a massage. However, avoid intense chatting during your session. This activates the brain, gets in the way of relaxation and can even lead to increased muscular tension and limit the effectiveness of your massage experience.
The amount of communication you should engage in during your massage depends on your goals for the session. If you want a RELAX massage, talk as little as necessary and let your mind and body enter a meditative state. You can even practice mindful breathing, which lowers muscular tension and increases the benefits of your massage. On the other hand, if you've selected a RELEASE or RE-MOVE session, whereby I use increased pressure and deep-tissue techniques to help you recover from an injury, then communication is crucial. Be sure to give me regular feedback on the amount of pressure you need and which specific areas feel painful or tight.
Hoe kan ik betalen voor de sessie?
Betaling vindt plaats na de sessie, met contant geld of (liefst) bankpas. Ik heb een mobiele betaalautomaat (Sumup) waarmee met vrijwel iedere kaart (bank of credit) betaald kan worden.
Na betaling wordt automatisch een kwitantie naar jou email adres gestuurd. Indien met contant geld wordt betaald kan ik later een kwitantie sturen of ter plekke eentje afdrukken.
Wordt massage door mijn zorgverzekering betaald?
Helaas is dit niet eenduidig.
De meeste masseurs en massagetherapeuten vallen onder alternatieve geneeswijzen en dit kan daardoor (mits je een ruime aanvullende verzekering hebt) soms in aanmerking komen voor vergoeding.
Dit is echter (soms) ook afhankelijk of de masseur de nodige acceditatie (Wkkgz) heeft. Hier ben ik mee bezig.
Stuur je ook herrinneringen en/of bevestigingen van de afspraak?
Als je een afspraak boekt via mijn online boeking pagina ontvnag je automatisch een enail bevestiging en ook een email ter herrinnering twee dagen voor de afspraak.
Beide email bevatten een link waamee je de afspraak kosteloss kan veranderen of anuleren Both emails contain a link for you to cancel your appointment if necessary.
Als je via de telefoon een afspraak met mij maakt, dan zal ik zlef deze bevestiging en herrinnering emails sturen (alsook een SMS bericht ter herrinnering één dag voor de afspraak).
Kan ik mijn afspraak annuleren?
Zeker. Als je de afspraak moet annuleren doe dit alstublieft twee dagen van tevoren.
Als je één dag vantevoren annuleerd moet ik 50% in rekening brengen, en 100% voor annuleringen op de dag van de afspraak (of als je zonder reden niet komt opdagen).
Dit is noodzakelijk omdat ik moet betalen voor de huur van mijn massageruimte (House of Vatality in Hilversum) en ook omdat ik tijdens nauwgezette uren open ben en hierdoor een andere klant niet kan behandelen.
Do I need a doctors' referral?
There is no requirement to have a referral to see a Registered Massage Therapist. Extended health care plans, and insurers may require a referral before you will be covered. You need to check with your policy to see if you need one to be reimbursed for the treatments.
What's the difference between massage and bodywork?
In a nutshell, massage is a form of bodywork but bodywork is more than massage. In general, one chooses massage for relaxation, general well-being, or for addressing mild muscular concerns. Those who are looking to address more specific issues, such as pain, flexibility, posture, or restrictions in body movement, will benefit from bodywork. The difference is incorporated in the three ManoVita 'intentions': RELAX (massage), RELEASE (massage & mild bodywork), RE-MOVE (in-depth bodywork).
What is Anatomy of Touch™?
"Alchemy of Touch is a dynamic & poetic form of transformational bodywork developed by Tapesh Paradiso and accentuated by the embodied wisdom of Anouk Devi. It is designed to elevate massage, bodywork and healing to a new level by harmonizing both musculoskeletal and energetic techniques from many different Eastern and Western modalities"
Read more on their website: Anatomy of Touch
What is 'Myofascial Release'?
Myofascial release is a style of massage and bodywork that works with the deep conncective tissue of the body.
The 'fascia' is essentially a thin sheath of connective tissue that is wrapped around virtually every muscle (and organ) in the human body. This tissue is thought to become inflamed or irritated with sustained and repetitive strain. The irritated areas can affect larger muscle regions (most often shoulders and upper back between the shoulder blades and lower back area).
Myofascial therapies can involve drugs or 'sprays', but manual techniques are more effective. These include applying slow but sustained pressure and "rolling" techniques that seek to 'stretch' the fascia and increase movement between the surfaces of muscles and/or between muscles and other tissues.
It is important when applying this therapy, that minimal or no oil is used and that the rolling and pressure movements are slow to allow for subcutaneous viscous flow.
What is Fascial Bodywork?
'Fascia Bodywork' is my own term for the type of fascial work that I offer certain clients. It is a style of massage and bodywork inspired in part by 1. Structural Integration (sometimes known as 'Rolfing') which is an intensive massage form developed by Ida Rolf in the 1970's, and 2. the Anatomy Trains™ method developed by Tom Myers, and 3. Myofascial Release. Importantly, my method adopts a much gentler approach and is not equivalent to any of these methods.
What these methods all have in common is that they attempt to bring movement in the fascia where this has become rigid or 'sticky'. (also see 'What is fascia?")
Fascia surrounds muscles, groups of muscles, blood vessels, organs, and nerves, binding some structures together while permitting others to slide smoothly over each other.
Fascia is designed to be elastic and move freely with muscles and bones. Injury, stress, work-related repetitive movements and the effects of aging can cause fascia to lose its elasticity and become shorter, tighter, and more dense. Tightened fascia pulls our muscles and skeleton out of proper alignment and posture, which can cause pain, discomfort, and fatigue.
Joint mobilization (shoulders, scapula, elbows, fingers, neck, vertebrae, ankels, toes) is performed by bringing the joint slowly through a small and precise range of motion (while also applying mild massage of the involved muscles and connective tissue). The crucial difference between chiropractic joint manipulation/adjustment and joint mobilization is that massage joint mobilization is performed slowly and never involves a fast thrust. (adapted from: https://www.massagetoday.com/articles/14556/Massage-Therapy-and-Joint-Mobilization)
A trigger point is a spot that is sensitive to pressure, mainly in muscle tissue, and often associated with aching and stiffness. Almost everyone gets these spots, like pimples, but some people get more of them, and more painful ones, and no one really knows what they are. They have had many names over the decades, but myofascial trigger point (TrP) is the trendiest and most widely accepted label in the last 20 years. (adapted from: https://www.painscience.com/tutorials/trigger-points.php)
What Are the Benefits of Massage Therapy?
People get massages for many reasons:
Relaxation, Injury recovery, Pain reduction, Stress relief, Migraine headache, Improved digestion, Fibromyalgia, Insomnia, Heart disease, diabetes, and cancer symptom reduction
These are some general benefits of adding regular massage therapy to your health and wellness strategy:
Increased Immune Function
Medical research indicates that massage therapy can help boost immune system strength by increasing the activity level of the body's natural "killer T cells," which fight off viruses.
Boost Mental Health and Wellness
Research suggests that symptoms of stress, anxiety, and depression (all associated with mental health) may be directly affected by massage therapy.
Pain Management and Improved Range of Motion
Pain can negatively affect a person's quality of life and impede recovery from illness or injury. Recent findings highlight the role of massage in pain management.
When Should I Avoid Massage Therapy?
Massage therapists offer non-invasive, non-narcotic treatments for many types of injuries and pain. However, massage isn't for everyone. People with high blood pressure, deep-vein thrombosis, and certain skin conditions should check with a doctor before getting a massage. If you have a fever, feel dizzy, or have recently been in an accident, you may want to postpone your massage appointment.
Is your massage appropriate for chronic or terminal illness?
Chonic pain can be said to be the speciality of massage therapy. The intention is not to cure the issue but to relieve discomfort.
Zijn er mogelijke bijwerkingen van een massage?
Het is mogelijk dat je kort na de sessie een beetje duizelig voelt (ook een reden waarom ik een kort gesprek voer na de behandeling).
Soms kan je de eerste dagen merken dat er verschillen zijn in hoe je je voelt, bijvoorbeeld hoofdpijn, meer of minder energie, vaker plassen, verandering in je slaappatroon of een emotionele reactie. Dat je lichaam reageerd op de bahandeling is (meestal) een goed teken. Het is wel een goed idee om mij te informeren over deze reacties (per telefoon of bij een eventuele vervolg aspraak).
voor nieuwsgierige lezers
/** * @var $module \Ucraft\Module */ ?>
― Thích Nhất Hạnh, Peace is Every Step (1992)

Kiss the Earth with your feet.
Bring the Earth your love and happiness.
The Earth will be safe
when we feel safe in ourselves.

― Thích Nhất Hạnh, How to Walk

The earth is sacred and we touch her with each step. We should be very respectful, because we are walking on our mother. If we walk like that, then every step will be grounding, every step will be nourishing.
Keep it simple.
Often, massage sessions are seen as moments of luxury, of a way of treating yourself to something nice, for an hour every now and then. While there's nothing wrong with this, my ambition is to offer something more. 

Massage can be so much more than a moment to relax and find relief, something that may only last for the time you lie on the massage table, or perhaps a few hours after that. Massage, or 'touching with intention', can be part of a transformation - which Anouk Devi sees as part of "revolution of touch". It can be a treatment that you can take with you though time and shared with others. Ideally, I imagine massage and bodywork sessions to be part of a transformative process in our lives.
The 'down-to-earth' concept that I try to embody in my massage is part of a larger attitude to life and living. It is one aspect of a (yogic) philosophy that is convinced of the power of treading lightly, of bringing all things to their terrestrial mother and to live a more simple - and sustainable - life.
"Belonging to a territory is the phenomenon most in need of rethinking and careful redescription; learning new ways to inhabit the Earth is our biggest challenge. Bringing us down to earth is the task of politics today."
We often believe that we need to add many spices to a soup to make it better, or that we should devise even more complicated sytems and technologies to solve our everyday as well as global problems. But a more simple solution is often staring us in the face. It involves removing what we do not need, of having less on our shoulders rather than more, of simplifying the routines and systems in which we find ourselves, so that we may actually begin to understand what is going on. All of this is a part of what I believe is the necessity of bringing things down to earth again. I believe this must begin and end with our bodies.  
How do we stand or walk in the world? Do we know our posture, our pose? Our attitude to life is more than how we feel about things, it defines who we are, the way we interact with those around us and with our environment at large. 
It is often believed that the Buddha once said that "the mind is everything. What you think, you become." Part of regulating, or being more in tune with your mind, is to bring your it back to where your body resides; to become aware of the place and space, the very ground on which your body relies. 
In order to heal the bodymind - and the world - it is vital to re-learn how we touch the ground with our feet, to allow the ground to hold us, to support us as we walk, run and fall. 
Read a longer version on my blog:
Holistic Approach to Health
Alchemy, or the blending of methodologies, is an important aspect of the holistic approach to health and healing. Simply put, a holistic approach means treating healing as something that involves whole person and not just the part that 'hurts'. 
Problems arise for many - often untraceable - reasons. The whole person goes beyond their whole body but also the their 'story', what the person does and has done with their body. With this in mind, the holistic approach also means that I never treat anyone exactly as I would another. It also means I never stop learning, that I never take a method for granted and apply it mindlessly or allow it to become ritual or protocol.
The holistic approach simetimes suffers from an image problem. Many think it's some hippie or new age mumbo jumo. And indeed, practitioners often offer up some spurious claims. 
True or not, many people are put off by what in Dutch is referred to as "zweeferigheid", which I can only translate as floating above the ground. Yet there are so many benefits to the 'zweverig' approach, some of which I try to incoporate into my work. Science helps a lot here, for it is often able to put words and often evidence that, more often than not, lends support to the vague-sounding claims and ideas of the more 'spritually' oriented healers. 
Read a longer version on my blog:
Fascial Release:
Magic & Myth
The fascia is a relatively new field of study (10-15 years). For centuries - and still today - anatomical lessons involved cutting away this connective tissue to reveal the skeletal and muscular systems. But now, treating this connective substance is showing its value in a mutitude of ways. The study of fascia has largely been the preserve of physiotherapy and other medical fields interested in the anatomical and physiologial movement studies. But massage has always been involved with the fascia, even before we knew so ourselves.
Anti-fascia
"Myofascial release" therapies have become something of a hype in recent years, and massage therapists sometimes make unproven health-claims involved with 'releasing' or 'stretching' the fascia. It's no surprise then, that the medical approach often downplays the efficacy of massage or the training or knowledge of massage therapists, and often for good reason. While it cannot be denied that massage therapists appear to be achieving 'something' when it comes to the fascia, some of the claims made by massage therapists should be scrutinised. On the other hand, let's not throw the baby out with the bathwater! By this I mean that there are also 'scientists' that still reject any importance or benefit at all to working with the fascia. 
The Pain Science institute, for example (painscience.com) resorts to the (centuries-old) assumption that the fascia is primarily a "wrapping" and a "barrier against infection". That's it folks, it's just the "white stuff" between the more important muscles, organs and bones. 
What they fail to take into account is that the fascia is not just a barrier but also "connective tissue". Take this insight away and everything loses perspective. 
Myth 1: You can't stretch the fascia. 
What benefit is achieved from manipulating or 'stretching' the fascia?
"Fascia is fibrous connective tissue that wraps and supports muscles, bones, tendons, ligaments, organs, nerves-pretty much everything. Fascia stretching is said to give you a feeling of deep relaxation and rejuvenation that no other regular Swedish massage could ever do. The technique called fascial stretch therapy was developed by Ann Frederick, the first "flexibility specialist" to work with athletes at the Olympics, and it aims to improve every aspect of athletic performance and recovery." https://www.shape.com/fitness/tips/fascial-stretching-benefits 
Unfortunately, it turns out that the fascia is so strong that there is no scientific or (physio)logical proof that it can be stretched at all. What you can do is keep it in motion, 'hydrate' it (with supplements and movement) and retrain (or indeed 'remove') its tensile strength or the latice position to which it tends to rebound. This is how to eventually manipulate and change its overall structure and the 'stance' of your body in the process.
Myth 2. Release the Kracken!
What is meant by myofascial release (or fascial release)?
When we say 'release' we actually mean getting it all moving again. This includes mobilisation of the fascia, physical movement of the fascial connections, neurological retraining, and rehydration. Fascia can become immobile or stuck in its ways. Its function is to hold the varous muscles and organs in their place, but when we have 'trained' them to hold these tissues in the wrong way - due to bad posture or repetetive movements - the fascia may hold this habitual incorrect position. This is known as 'fascial adaptation'.
"This principle of fascial adaptation is triggered by any repetitive movements, or even a lack of movement where the fascia thickens to hold you in place. Athletic training is no different to the demands put on the body by office work. Any load which is excessive or repeated without a counterbalancing release will result in thickened, inflamed and damaged fascia.  (https://paincareclinic.co.uk/conditions/can-you-stretch-fascia/)
Which brings us back to stretching. We know that trying to force fascia to stretch is not going to get us anywhere. However the viscoelastic properties of fascia also mean that it responds well to heat and (gentle) sustained pressure. This combination creates a physical change in the tissue, making it more fluid, in much the same way that the combination of heating and stirring hardened honey makes it more runny. Research has shown that maintaining heat and gentle pressure for 1-5 minutes will create positive change in the collagen lattice of fascia. 
Training
My approach, (especially with the intention Remove) is to apply the insights and techniques of such modalites as Structural Integration, Rolfing, and especially Yin Yoga; to bring fluidity and motion in restricted tissues, with the aim of eventually affecting the 'resting position' of the body and the supporting fascial lattice.
There are many practitioners who apply devices to try to achieve this. I rely on my hands and your body to 'know' what to do. For example, Tom Myers, arguably the most influential person when it comes to highlighting the importance of the fascia in physical fitness, says the following about using a foam roller in contrast with using just the hands of the massage therapist (or phyiscal therapist):
"I value the knowing hand over the unknowing object as a tool for inner body change. I can create this shear through positioning the client and adjusting my hand pressure and position constantly via sensory feedback, so I am better than a foam roller. I can see and find the 'silent' places of tension they don't even know about and awaken them or ease them. I can see the whole pattern and create treatments that progressively free these adhesions in an integrated fashion. I can feel when it's 'cooked'."
Tom Myers: anatomytrains.com/blog 
Importantly, however, my goal is to eventually help the client become self-sufficient and to provide them with the (self)awareness to continue to help themselves (I am a teacher).
"[...] believing that only a skilled clinician can stretch your fascia for you can make you believe that you need that person to "fix" you. That takes the locus of control away from you and makes you dependent on someone else for your health. That shouldn't be the case. [...] If the occasional deep tissue massage or "fascial release" makes you feel good, that's great but the therapist ought to be showing you ways to help yourself and prevent that pain and tightness in the future. Once you know what to do the rest is up to you." (gothamphysicaltherapy.com)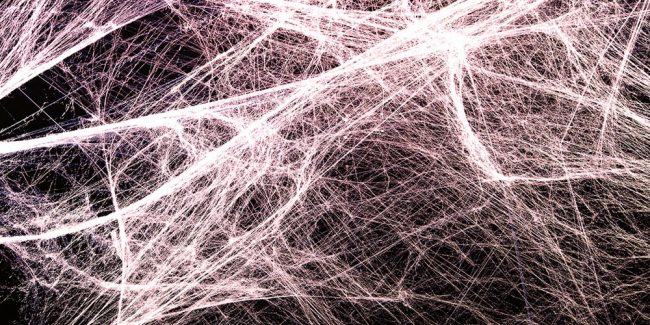 Massage of Fysiotherapie?
Kan ik niet beter naar de fysiotherapeut? 
De verschillen tussen fysiotherapie en massagetherapie zijn groot en veelvuldig (opleiding, gebruik van hulpmiddelen, technieken, enz). Maar tegelijkertijd liggen de verschillen voornamelijk in de details, in de houding tegenover het lichaam, tegenover wetenschap, vooral met betrekking de intenties of de beoogde uitkomst in relatie tot de klachten. (dit ligt ten grondslag aan de drie 'intenties' van ManoVita: Relax, Release, Remove. Vooral de laatste heeft veel overeenkomsten met de intenties of doelstellingen van fysiotherapie. Hierover binnenkort meer). 
Laat ik hierover duidelijk zijn, ik heb veel respect voor fysiotherapie! Niet alles maar wel veel van fysiotherapeutische handelingen zijn gebaseerd op wetenschappelijk onderzoek. Dit kan ik alleen maar beamen. Massagetherapeuten zijn (meestal) niet anti-wetenschap en er is steeds meer wetenschappelijk onderzoek naar de effectiviteit van massage. Super! 
Beweginsapparaat
In principe wordt een handeling bij fysiotherapie alleen uitgevoerd als het ondersteund wordt door de gangbare en geaccpteerde theorieën of bewijs (in de praktijk wordt hier ruimer mee omgegaan, maar het principe blijft intact). Bij masseurs en massagetherapeuten, ligt de lat wat lager en breder. Massageopleidingen zijn vaak minder gericht op het 'hestellen van een minder functionele lichaamsapparaat' (lichaamsdeel). Masseurs accepteren sneller wanneer er 'observaties' zijn dat bepaalde handelingen, technieken of interacties helpen, zonder dat we eigenlijk weten waarom. Dit wil niet zeggen dat er geen totaal bewijs is van de effeciviteit, immers massage wordt al duizenden jaren uitgeoefend en dit zou niet het geval zijn als men er totaal geen baat bij heeft. [Overigens hebben massagetherapeuten vaak een evenlange of langere en meer diverse (opleidings/levens)traject afgelegd dan veel fysiotherapeuten. Dit betekend veel of helemaal niets]
Om nog korter door de bocht te gaan: de wetenschap is in veel gevallen er nog niet aan toe om het bewijs te leveren over dingen die we al lang 'weten' [zuurstof is in 1774 door Joseph Priestley ontdekt, maar uiteraard maakten wij er sinds het begin gebruik van. Is je voeding van invloed op je gezondheid? Natuurlijk wel. Eet een tijdje niet en je weet het antwoord]. Massagetherapeuten nemen simpelweg de houding dat we niet op eenduidige bewijs (of 'randomised controlled trials') hoeven te wachten, zeker niet als de klant zelf ook ervaart wanneer iets bij hem of haar effect heeft of niet. 
Daarnaast, en heel belangrijk, bij fysiotherapie wordt, net als bij andere (lichaams- en zorg)specialisten, de lichaam soms gezien als een apparaat, waarbij een onderdeel wel of niet goed functioneerd. De massagetherapeut probeerd 'het groter verhaal' te zien, willens en wetens dat wij het hele plaatje nooit volledig zullen begrijpen. Het verschil ligt hierin dat dit desalniettemin wordt geprobeerd (wij en ons lichaam zijn onderdeel van een groter en zeer complexe interactie met alles en iedereen. De kunst is te weten hoe we hierin van invloed kunnen zijn).
Het is op dit moment dat sommige masseurs en andere 'alternatieve' geneeswijzen zich openstellen voor een meer 'spirituele' aanpak. Ik kies er zelf niet voor deze sprirituele aanpak te henteren. Ik ben eigenlijk wetenschapper in hart en nieren. Maar mijn lichaam voelt en weet dat niet alles een eenduidige verklaring heeft, dat intermenselijk contact en gevoel evengoed bewijs kan leveren. 
/** * @var $module \Ucraft\Module */ ?>
Chinees gezegde

Spanning is wie je denkt te moeten zijn. Ontspanning is wie je bent.

unknown

Onrust bestrijd je niet met denken maar met rust.

Jack Meagher

Massage is de studie van anatomie in braille.

Jean Agten

De huid, die het hele lichaam omspant, is de onmiddellijke sensor van onze totale identiteit.

Marijke Sluiter

Aanraken [is] een levenbehoefde.